anti-Money Laundering
As money and its equivalents flow around the world…where does it come from and where is it going?  There are so many transactions—some stand alone, some simultaneous—happening at any one time, that it is literally impossible to determine and verify original sources and final destinations and to see whether such transactions conform to appropriate foreign exchange laws, or whether the flow is from illegal activity destined for illicit purposes.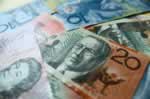 In the U.S. and many other countries, money coming from ill-gotten sources such as from illegal drug sales and counterfeiting is unlawful, and there are requirements to screen or vet individuals and screen for suspicious activity with their money flows. (See the USA Patriot Act of 2001..here..)
IRI is well-versed in "know your customer" (KYC) vetting techniques and can help monitor for such problems. 
Further, IRI technology specialists have devised systems allowing for deployment of automated screening and detecting of suspicious activity among thousands of transactional money flows through money center banks and brokers.  Closer scrutiny may yield confirmation of suspicious behavior requiring law enforcement intervention…such as that associated with international terrorist groups.